Ragan is pleased to be offering our CLC members executive coaching services in partnership with SparkSight Coaching, which provides leadership and executive training to individuals and teams nationwide. Your executive coaches will include SparkSight's two founders, Mary Olson-Menzel and Melissa Shahbazian.
---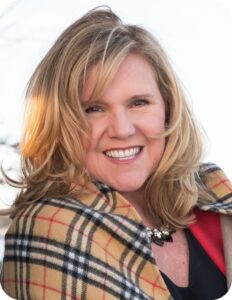 Mary Olson-Menzel has more than 25 years of experience in the corporate world, startups, private equity and consulting. She has successfully counseled, coached and recruited top talent across the country. In addition to managing and building high-performance teams, she has advised organizations on creating diversity and inclusion to achieve their goals.  In addition to executive and leadership coaching, Mary is president and owner of MVP Executive Search. She has a BS in Public Relations/Communications from Illinois State University and an MBA from Northwestern's Kellogg School of Management.
---
Melissa Shahbazian is an executive coach and facilitator whose areas of focus are leadership development, designing project-based work, mediation and facilitation, virtual communication, emotional intelligence and personality-based communication. She has an accreditation in Emotional Intelligence and Team Emotional Intelligence; she is a licensed Myers-Briggs Type Indicator Consultant, a Graphic Facilitation Instructor, and an Applied Improvisation Practitioner. Her mission is to connect people with their passion and to encourage deliberate foresight in designing a successful work life. She has a bachelor of cinema, TV production from the University of Southern California.